DREAMLINE COVID RESPONSE PROGRAM NEWS UPDATES
---
TEACHER
TRAINING SESSION 1:
New-You Activity
Teachers can learn the tech and content to present this lesson.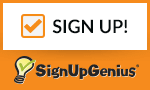 ---
STUDENT
ACTIVITY SESSON 1:
New-You Activity
Teachers can bring up to 35 students to participate in this demonstration lesson.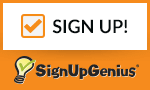 "Out of an abundance of dreams, an abundance of care" is our tag line as we form a global outreach to engage community in a time when we need safe connections most. 
WHAT IS THE DREAMLINE ABUNDANCE PROGRAM?
Dreamline Abundance Program, created in response to the global pandemic and closure of schools around the world, creates a completely safe online experience that results in a group's physical Dreamline which is phone interactive. It's key components are:
REMOTE & SAFE CREATION OF CLOTH DREAM BANNERS
SAFE ASSEMBLY AND DISPLAY OF  DIGITALLY INTERACTIVE PHYSICAL BANNERS
GLOBAL ONLINE SHARING
Students get the full Dreamline experience at home.
Teachers and volunteers get to interact with students safely.
The public in the vicinity of the school site gets to safely interact with a public Dreamline with their phones, hearing student voices, seeing connected dreams, and connecting them globally.
HOW CAN WE HELP OR PARTICIPATE?
GENERAL PUBLIC
Support 1 classroom of 35 students with a $64 contribution that covers shipping and all of the material costs for the program HERE.
Apply to become an ABUNDANCE VOLUNTEER to help with creation and assembly of the Dreamline HERE.
EDUCATORS AND LEADERS OF STUDENT GROUPS
Take our training sessions for participation  for classroom, grade level, whole school, or district participation. Bring students (up to 35) to our demonstration classes.
Each participating classroom will require volunteers from you community to receive training and provide support.
Alternatively schools can contract Dreamline staff to provide the support services.
REQUIREMENTS & SUPPORT
WHAT ARE THE TECHNICAL REQUIREMENTS?
The technical requirement  for student, teacher, and volunteer participation is access to a smartphone or other device with video and audio to participate in a Zoom group. These technologies are free to us.
WHAT SUPPLIES OR TOOLS ARE REQUIRED?
Volunteers need a clothing iron and access to mail delivery.
Each participating school  groups needs to purchase or receive a donated Out of An ABUNDANCE of DREAMS materials kit for groups of students.
WHAT TRAINING IS REQUIRED?
Teachers and volunteers must to attend 1 40-minute online training session hosted by Dreamline on the Zoom platform.  This is a Pay-What-You-Wish training session. No fee required.
IS THERE OTHER SUPPORT AVAILABLE?
Yes. Dreamline staff can co-teach the lessons on Zoom with group's adult leader and also provide Dreamline production services in lieu of volunteers.  Dreamline will provide a quote for these services based on discussion of group needs. Contact info@dreamline.org to arrange an initial call with Dreamline staff.